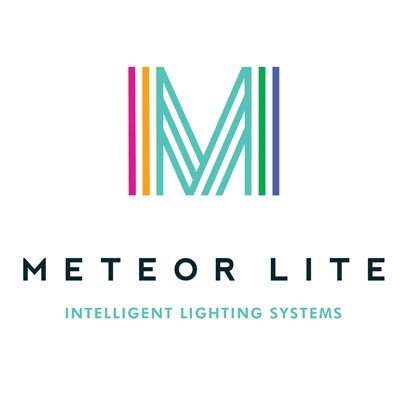 9th April 2018
Recently Meteor Lite has put an extensive amount of work into refreshing the appearance of our brand. Over the past 18 months we have been working alongside some of the biggest businesses in the UK and Ireland, so we believed this was the perfect time to launch our new look.
In an industry projected to deliver an annual global value of $100Billion by 2024, any chance of success will depend on how well your brand performs in its chosen markets.
In an already competitive market, the LED lighting sector is expected to enjoy sustained growth well into the next decade and one company is determined to continue to stand out for the right reasons.
Meteor Lite, part of the Meteor Electrical Group has undergone a rebrand as part of its UK and ROI growth strategy.
"The strategy we have in place for the next 36 months will see our business change in the markets we serve and I felt that it was important to have a visual brand which reflected our ambitions," said Martin Conway, MD of Meteor Lite.
'Whilst we are still very much committed to our core business in the supply and installation of Intelligent LED lighting systems for businesses in the UK and ROI, we see an opportunity to move into new areas of bespoke manufacturing."
"What is important to me is that we reinforce our relevance in existing markets and with existing suppliers and customers before moving further afield."
Meteor Lite operates from a state of the art facility in Co Tyrone, servicing a client base across the UK and Ireland in the automotive, bio-pharma, commercial, construction, industrial and retail.
Belfast-based Andy Rice Creative had responsibility for the rebrand and were able to bring extensive experience to the project.
"We are delighted with the work from Helen and the team at the agency – they understand our business and what we are trying to achieve from our 5 year plan. We think the new visual identity for the business and brand strategy will help us achieve are fullest potential."